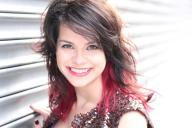 Mimi talks about her diagnosis with breast cancer and the need for LGBTQ2S+ affirming cancer care.
One day, years after my diagnosis, my oncologist told me out of the blue to "be careful," meaning to use contraception so as not to get pregnant while on Tamoxifen. I corrected her, but I was horrified that she had been treating me for three years and yet knew nothing about my sexuality, and, when I came out to her, had no reaction other than to make a note in my file.
Read Mimi's story on the SHARE website here.