Spencer Hayward is a trans man who was diagnosed with breast cancer at age 50. He underwent a double mastectomy (he was on the waiting list at the time for top surgery) and chemotherapy, followed by a second surgery to provide a better aesthetic closure from his mastectomy.
Spencer recently took part in an advocacy campaign for Dense Breasts Canada as part of a month-long photo essay for Breast Cancer Awareness Month. He has discussed his decision to continue to take small doses of testosterone to continue his gender affirming treatment in a piece for the Ottawa Citizen, for the Ottawa Hospital (Gender Diversity Specialty Clinic) and as part of his photo essay:
Because my cancer had receptors for estrogen, progesterone, and testosterone (they tested for androgen receptors because they knew I was taking testosterone as part of my Gender Affirming Care), I had to start hormone suppression medication. Every three months, I currently go to the Cancer Centre at the Ottawa Hospital and get a tiny pellet injected into my abdomen, in order to keep the hormones at bay.

Around this time, in January of 2022, I was introduced to my endocrinologist, Dr. Irena Druce, because my oncologist had wanted me to completely stop taking testosterone. As a trans man, this made for a very difficult decision, because, among other things, there is very little data on trans men with hormone-receptive breast cancer, so there is some guesswork involved with regard to potential treatments.

So far, I am limited to a "micro-dose", which, in my case, means 0.5mg of gel applied to my lower abdomen, each day. Dr. Druce would actually prefer if I skip doses, which I often do, due to my typical ADHD forgetfulness, but I find that my mood is definitely affected when I skip it for 3 days or so. I see a definite correlation between my mood and the amount of testosterone in my system. As I have said many times during this journey, I would rather have 10 good years of taking testosterone, where I feel happy in my skin, than have 20 years of being miserable without the testosterone.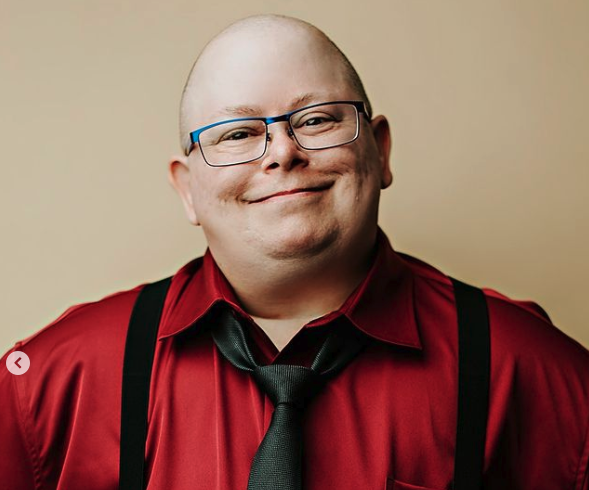 Read Spencer's story here.
Images: Dense Breasts Canada