Transpire is a compilation of experiences by trans cancer patients edited by Charlie Manzano and Roman Ruddick from transcancerzine. All stories and illustrations from the anthology were contributed by trans cancer patients, including the illustrations by Van Binfa.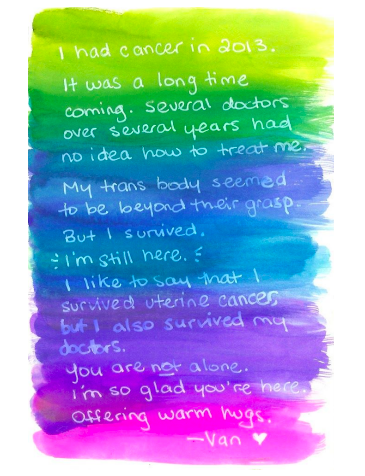 The collection includes poetry, art, stories, blog posts and more.
Transcancerzine also has an extensive zine library with many more stories related to AYA trans cancer patients.