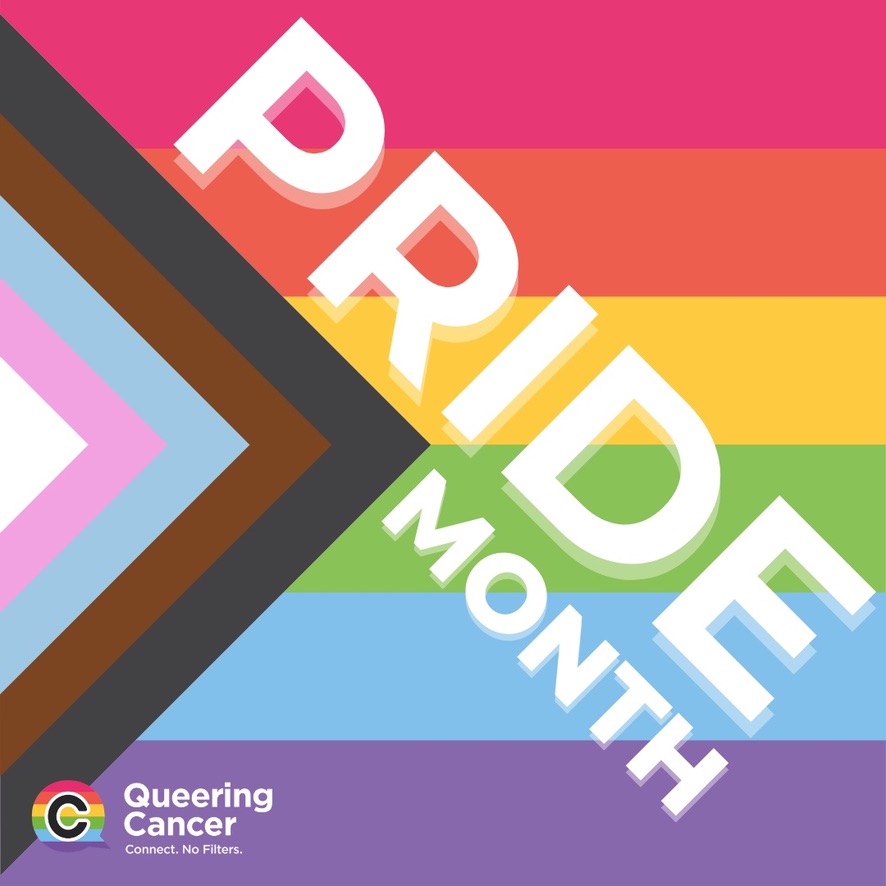 Pride blog three focusses on the concept of community and its importance for LGBTQ2+ people with cancer. We are also highlighting some of the excellent work being done in the community by other organizations.
We're really pleased to share this podcast recorded for Pride Month with Queering Cancer's Dr. Evan Taylor and the folks at Our MBC Life. Our MBC Life is a podcast by and for metastatic breast cancer patients and, in this episode, we talk about the unique issues that queer folks from various walks of life are facing with a metastatic breast cancer diagnosis and then while living with metastatic cancer. Click the image below to listen!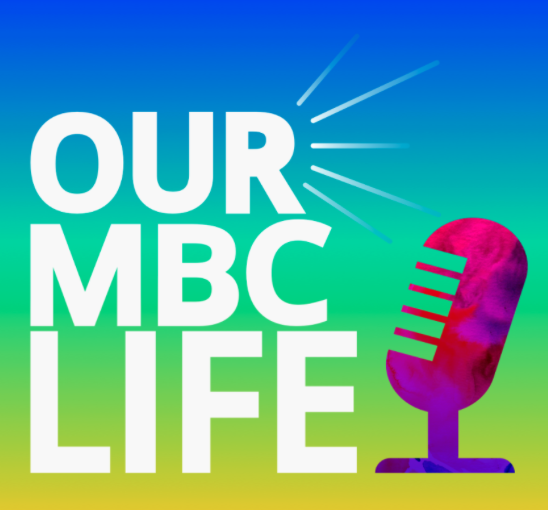 Episode notes: "In today's episode, we wanted to shed light on the issues facing the members of the LGBTQ community living with Breast Cancer and on social determinants of health and health inequities. Co-host Natalia Green speaks with Dr. Evan Taylor, an assistant professor in Social Work and Human Services at the University of the Fraser Valley and the co-founder of Queering Cancer, Kimiko Tobimatsu , a Canadian human rights lawyer and an award-winning graphic novelist, and the two members of Our MBC Life family Bob DeVito and Rainy Orteca, who are part of the LGBTQ2S+ community"
These days, we are all increasingly finding our community connections online, and so, of course – how cancer patients find support has changed to a more virtual platform. But, whether we are in person or online, the need behind community is always going to be the same – finding connections with others.
A great LGBTQ2+ community support space for adolescents and young adults with cancer has been created by our friends at Escape
During Pride Month, Escape have highlighted access to community care and how community shows up for LGBTQ2+ patients:
There are community barriers for those who identify as LGBTQ+. Family, faith, cultural, and ethnic community rejection is common among those who identify as LGBTQ+, creating more significant hardship during a cancer diagnosis
Without family support, LGBTQ+ patients may have increased difficulty getting basic needs met, such as food security, a clean space, transportation to chemotherapy and radiation, and help to navigate everything that comes with the cancer experience.
Found and Chosen family support networks may look different for LGBTQ+ cancer patients while undergoing treatment and survivorship due to familial alienation. "Found" or "chosen family" are often used in the community to describe people in their lives who have taken on domestic roles after experiencing separation from the family they were raised within.
Community is a crucial element in navigating a cancer diagnosis, but there are very few resources for inclusive cancer- specific support for the LGBTQ+ population.
While cancer support programming might not exclude people based on sexual orientation or gender identity, they may not always be safe for this population. Those within the LGBTQ+ community may feel like they cannot be their authentic selves in these spaces
Through LGBTQ+ cancer specific support communities, individuals can build friendships and found family, share what they're going through with people who understand on a deeper level, and share information on doctors who provide affirming care.
[Source: Cancer Care for the LGBTQ+ patient: Creating Equity in Oncology Community // Elephants and Tea]
Check out Escape on Insta: Here
As queer folks, we have often been marginalized from formal institutions such as healthcare, which makes community connections so important to being able to access support and information. We can share our experiences with each other, offer empathy and validation, share knowledge, and be alongside each other to shore each other up when we need it most. Community is all about connection.