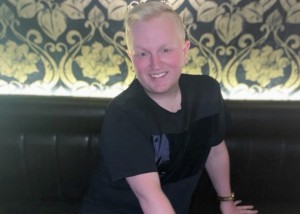 Jamie was 23 when he was diagnosed with Hodgkin's Lymphoma. Being diagnosed with cancer as a young adult can disrupt the normal process of establishing an identity, as Jamie says:
When cancer hit, I entered crisis mode. I was so confused and so much was changing. I had placed a lot of my self-esteem in how I looked, how I dressed, how I had my hair that day. Suddenly, this was taken away. I looked sick. I was bald. I had swollen up from steroids. So, when this was taken away, I started to question who I was. However, I quickly adapted. My self-esteem became less about my physical identity, but more about my emotional identity and accepting myself.
After being diagnosed and being treated for cancer Jamie feels that "without my cancer journey, I may never have become a proud member of the LGBTQ+ community". Read more of Jamie's story on the Teenage Cancer Trust's website.