What is trans awareness week?
Trans awareness week is a week long celebration of transgender people and an opportunity to learn more about the trans and gender non-conforming community. Did you know, trans folk have more unmet health needs (45%) compared with the general population (4%) according to a recent study by Trans Pulse Canada.
Trans awareness week is observed each year between November 13th – 19th and leads up to transgender day of remembrance on November 20th when we remember victims of trans violence.
Our favourite top 3 resources…
1. The Clinic
"The Clinic" is a short film and digital resource to highlight the need for more inclusive healthcare in Canada created by Get REAL. Get REAL is a Canadian non-profit whose mission is to combat 2SLGBTQ+ discrimination, racism, and bullying in schools, summer camps, and workplaces.
As well as the film, the site also contains a downloadable list of tips as starting points of developing a trans-affirming practice. They come from real trans, non binary, and gender non-conforming people who have shared their experiences and hopes for their future medical interactions.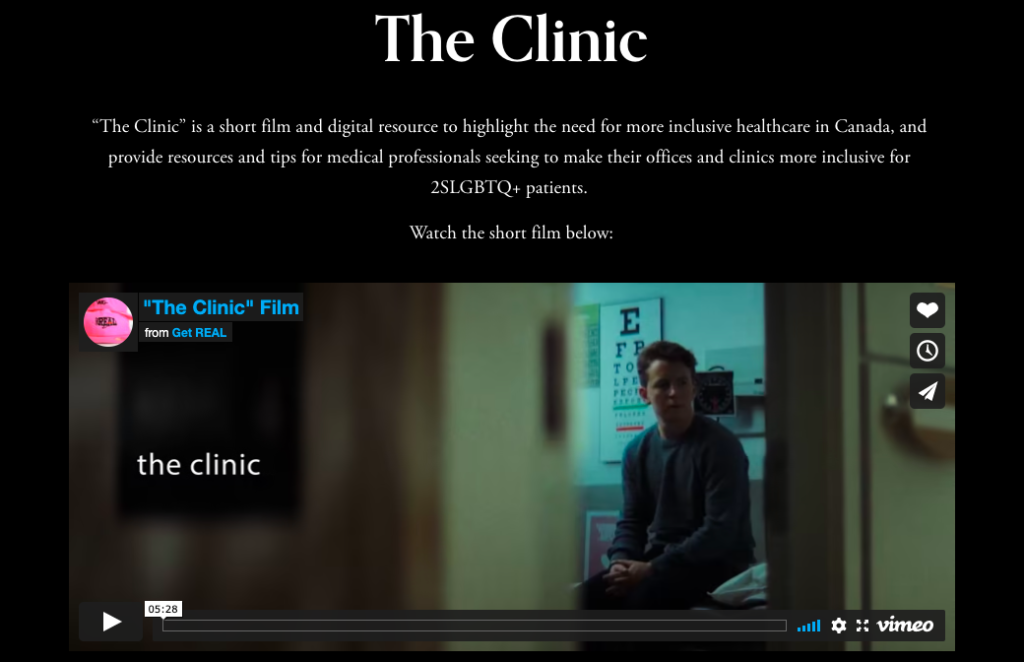 2. The Inclusive Care Project
The Inclusive Care Project is is a platform and online community that provides on-demand educational content rooted in intersectional, trauma-informed and anti-oppressive frameworks to increase access to LGBTQ+ & BIPOC training for health professionals. They also have great free educational content on their Instagram page!

3. Patient experiences
This week we have shared excerpts from trans people's stories highlighting some of the discrimination they have faced when navigating the cancer pathway.  Check it out, and find more information and resources on our Instagram page and patient stories page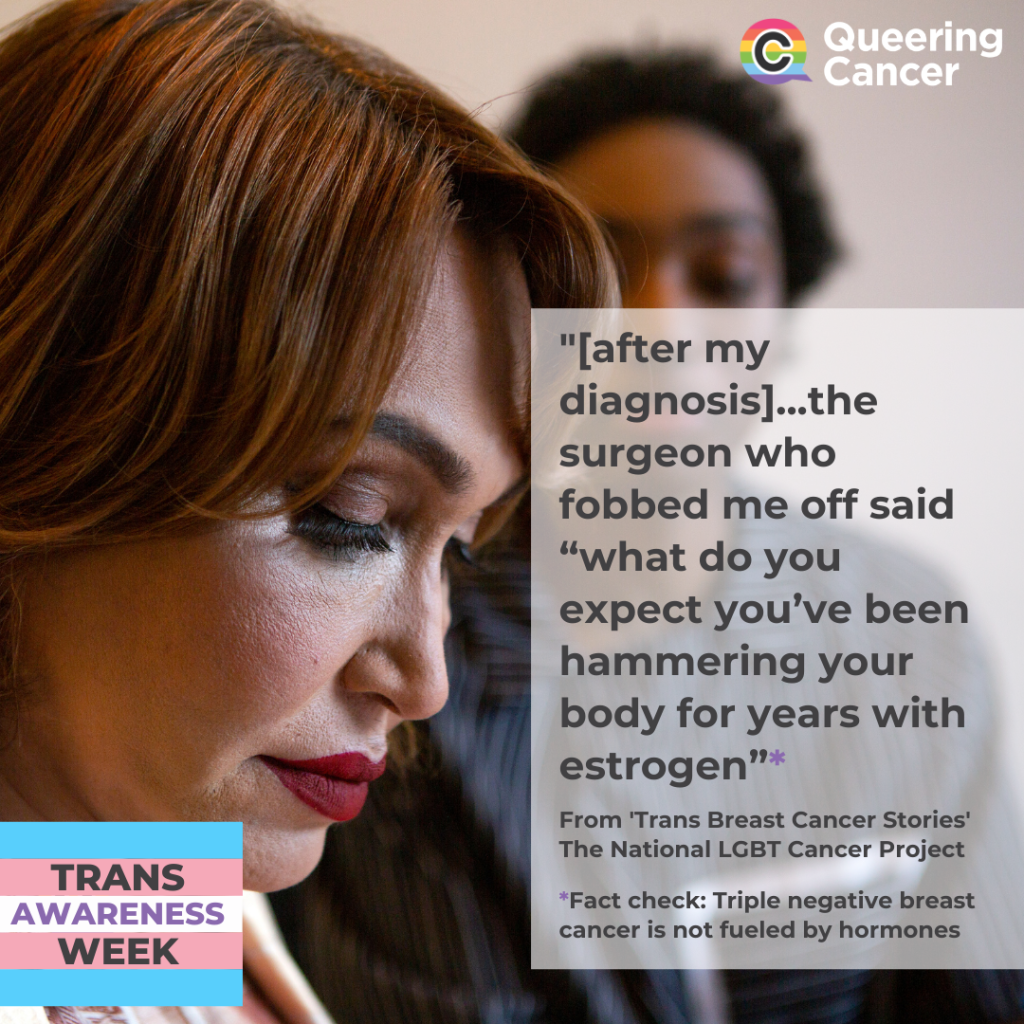 You can help end transphobia in healthcare and improve the experiences of trans people by learning from and sharing these resources. Be part of the change!